Below is an extract of some typical themes and topics included within the high-level maturity assessment plan and an outline for firms conducting a Consumer Duty Review and preparation. 
This also shows an approach for the implementation of the resulting actions into a firm's business as usual (BAU) model.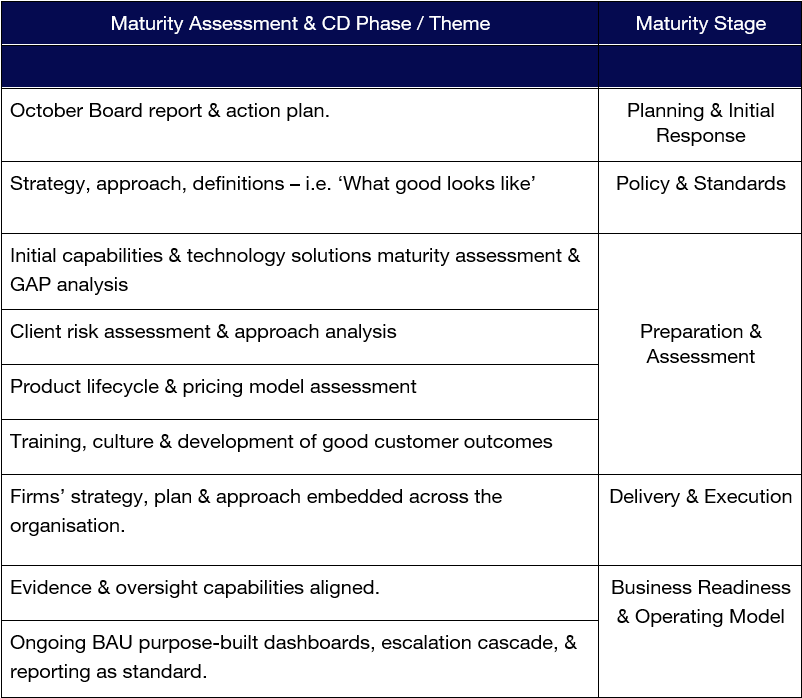 Grath is fully aligned to the maturity assessment
Each stage of the activity is supported and actionable using the Grath GRC platform, with functions aligned to all three lines of defence with purpose-built reporting and MI/Dashboards to match. This gives firms the ability to not only conduct their assessment and report on progress, but also manage the automation of risk management, through an itemised and linked controls environment with full assessment, scoring, and oversight enabled. Attesting to having met Consumer Duty standards, evidencing touchpoints, and demonstrating effectiveness is simple, intuitive, and resilient within the Grath GRC platform. Delivered rapidly using cloud-based state-of-the-art technology, no interfacing required – all can be accessed via standard user access over a web portal URL – there's very little need for firms to deploy any IT resource or expertise to access all the benefits and capabilities from the Grath platform.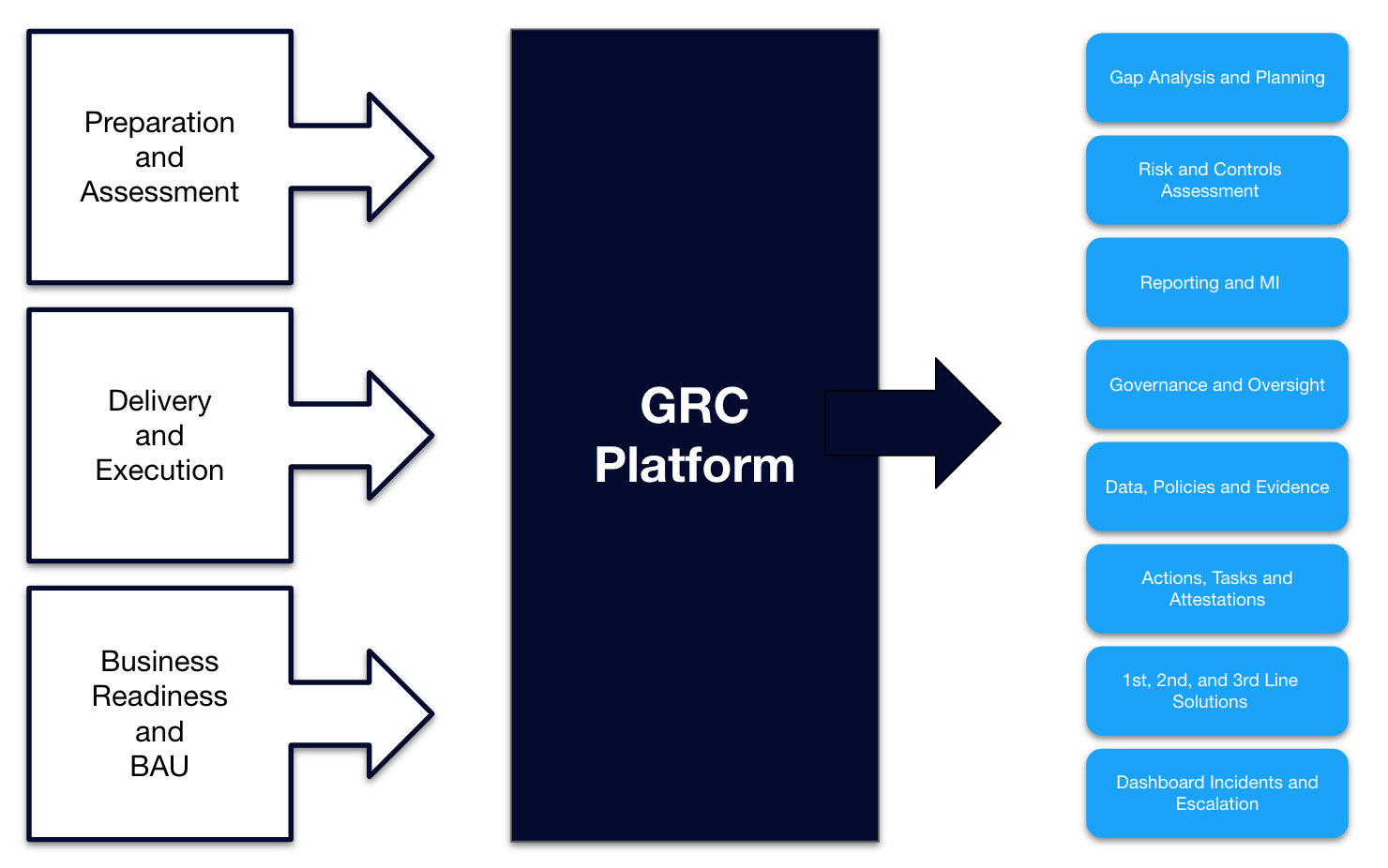 Get help from a trusted technology partner
It's not too late to consider adding a technology solution to aid your Consumer Duty capabilities and maturity, while also future proofing your business. Doing this in a simple, value adding manner with a partner who understands the impacts, complexity, and challenges you face is a recipe for success.
Grath was born from a founding team of industry practitioners who have all held senior roles in the regulatory space and has been purpose built to assist you with your regulatory compliance, giving you state-of-the-art technology, delivered in a streamlined and cost-effective manner.
Interested in learning more?
If you'd like to know how Grath's technology can help you complete your maturity assessment then we'd love to talk.
Get in touch with us at grath.com/contact